Hello!
I'm back. After a few months, the entire site has undergone several changes. Reason: Delivering more faster and minimal possible content.
Now on a regular 2G, the raphamorim.io can deliver articles in less than 700 milliseconds.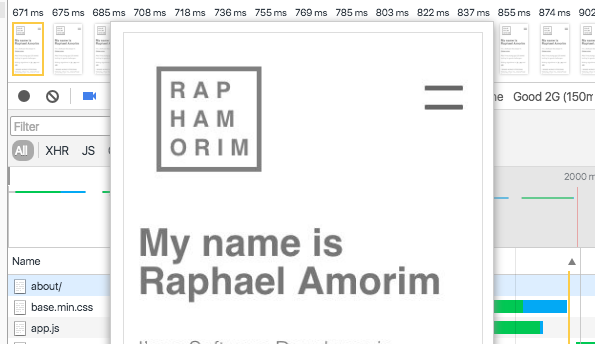 I'll probably be cleaning more things in the blog. However, the site is back with new look, new address and new articles.